---
In Conversation
---
Hunt Slonem
---
A Stranger Still….
& Featured in Chicago Life Magazine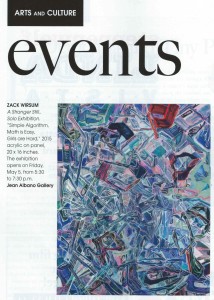 The State Russian Museum
Opening: May 25, 2017
hunt slonem birds
The new Hunt Slonem 'BIRDS' Book coming 

Friday, February 17, 2017
Published by Glitterati Incorporated
February 2017 Release

Foreword by Jacqueline Bograd Weld and Essay by Anthony Haden-Guest
Influenced by the exotic, lush landscapes of his childhood years in Hawaii, Hunt Slonem's
richly colored, impressionistic bird paintings are celebrated worldwide. For the first
time, Slonem's birds are collected into a single, luxurious volume. In Birds, the
Louisiana-born artist pays homage to these remarkable creatures through hundreds
of engaging artworks.
---
---
John Geldersma | William Harrison | John Maloof | Donna Rosenthal
Hunt Slonem | Bonnie Star | Courtney Timmermans | Robert Walker
HONORED TO HAVE TWO ARTISTS CHOSEN AS A PART OF
Luciana Abait
Water Cities – Los Angeles
Solo exhibition at LAX Airport (Terminal 3)
November 2016 – March 2017

---
Zack Wirsum
Ocotillo
Group Show at the Stella Elkins Gallery, Tyler School of Art
Reception: Friday, January 20, 2017, 6-9 PM
Philadelphia, PA
curated by Jonathan DeDecker
---
Jim Waid Paintings
Twelve-inch hardcover publication showcases 140 full-page images of Waid's work covering 50 years of his artistry.
Foreword by Phoenix Art Museum Director Emeritus James Ballinger
Essay by curator and arts writer MaLin Wilson-Powell
For more information, Click Here
---
Claudia DeMonte
Abudance: Travel
featured in the article on Beth Rudin DeWoody & Firooz Zahedi's home in December issue of Architectural Digest
---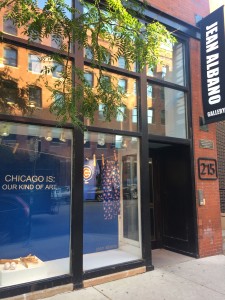 AS SEEN ON ABC 7 EYEWITNESS NEWS
October 15, 2016
---
PLEASED TO ANNOUNCE OUR PARTICIPATION IN SOFA CHICAGO 2016
FESTIVAL HALL, NAVY PIER
BOOTH 405
November 4 – 6, 2016
Opening Night – November 3, 2016
Including Works By:
Diane Cooper | Claudia DeMonte | John Geldersma | John Maloof | Ed McGowin
Donna Rosenthal | Susan Saladino | Hunt Slonem | Courtney Timmermans | John Torreano
---
CHICAGO IS: OUR KIND OF ART
GROUP EXHIBITION
OPENING RECEPTION: SEPTEMBER 9, 2016 5:30-7:30 PM
Art After Hours // September 23, 2016 // extended gallery hours until 9 PM
---
Powerhouse Community Arts Center //  September 3 – October 5, 2016
Reception with the artist: Tuesday, September 27, 2016, 6:00 p.m. – 8:00 p.m.
---
JAG at Art Southampton 2016
featured in SOCIAL – The Lifestyle Magazine
---
JAG & John Torreano at Art Southampton 2016
featured in The Huffington Post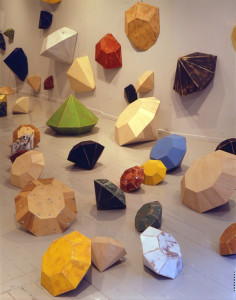 ---
Art Southampton 2016
July 7-11, 2016
BOOTH AS26
EXHIBITING:
CLAUDIA DEMONTE | JULES FEIFFER | WILLIAM HARRISON
JEFF KOONS | ED MCGOWIN | DONNA ROSENTHAL | HUNT SLONEM
 BONNIE STAR | COURTNEY TIMMERMANS | JOHN TORREANO
Jules Feiffer book signing for his new graphic novel Cousin Joseph 
at the Jean Albano Gallery booth – AS26
Saturday, July 9, 2016, 3-4 PM
---
Jules Feiffer
Cousin Joseph
Prequel to Kill My Mother
The second installment in the Noir trilogy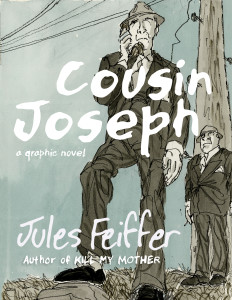 ---
Making Her Mark
Mattatuck Museum
April 17-June 5, 2016
Claudia DeMonte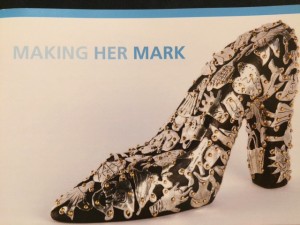 ---
Cut, Fold, and Form
Racine Art Museum
Racine, WI
Donna Rosenthal
January 24-May 1, 2016
---
87th Exhibition of Professional Members
The Arts Club of Chicago
March 1-April 16, 2016
Diane Cooper
---
DiMoDA: The Digital Museum of Digital Art
Chicago opening
The Stolbun Collection
Alfredo Salazar-Caro
February 12-March 31, 2016
PRIVATE PREVIEW FEBRUARY 11
ALL OTHER TIMES BY APPOINTMENT ONLY
Named one of the 25 best shows of 2015
Press: Hyperallergic, Anti-Utopias, Vice
---
Palm Springs Fine Art Fair
Palm Springs Convention Center
February 11-14, 2016
Booth 408
---
Surrealism: The Conjured Life
MCA Chicago
Margaret Wharton
Saturday, November 21, 2015 – Sunday, June 5, 2016
---
DiMoDA: The Digital Museum of Digital Art
TRANSFER gallery
Alfredo Salazar-Caro
November 14-December 19, 2015
Press: Hyperallergic, Anti-Utopias, Vice
---
Superheroes in Gotham
New York Historical Society
October 9, 2015-February 21, 2016
Jules Feiffer

I Used To Be Superman, a Jules Feiffer cartoon originally published in Playboy, will be included in Superheroes In Gotham, an exhibition at the New York Historical Society in October 2015.
---
SOFA Chicago
SCULPTURE OBJECTS FUNCTIONAL ART AND DESIGN FAIR, NAVY PIER
November 5-8, 2015
Booth 403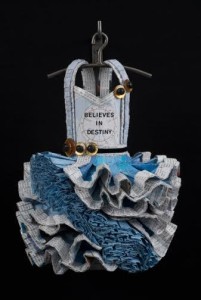 ---
Zack Wirsum
Awkward Silences
Opening Thursday, November 5, 2015
Artist reception from 5:30-7:00 PM, Artist remarks at 6 PM
Union League Club, Third Floor Art Gallery
65 W Jackson Blvd
Chicago, IL 60604
---
Jules Feiffer
2015 Baltimore Comic Convention
Baltimore Convention Center
September 25, 26 & 27, 2015
Friday 1-7 PM
Saturday 10 AM-7 PM
Sunday 10 AM-5 PM
Jules Feiffer will be at the 2015 Baltimore Comic Convention on September 25 & 26 for book signing. He will also be receiving a Harvey Award at the event.
---
 Jules Feiffer
60 Millstone Road
Bridgehampton, NY 11976
---
JULES FEIFFER
JULES FEIFFER IN CONVERSATION WITH NEIL GAIMAN
THURSDAY MAY 14,2015
7PM
92nd Street Y
1395 Lexington Avenue
New York, New York 10128
Join him as he talks with author Neil Gaiman about his life, his work and his new book, Out of Line.
Jules Feiffer will sign copies of Out of Line after the event.
Cost: from $30.00
---
Jules Feiffer
---
Fletcher Benton

Lifetime Achievement Award
Palm Springs Fine Art Fair 2015
Fletcher Benton, 83, is a world-renowned sculptor and painter who has created a body of award-winning work ranging from delicate sketches and paintings to monumental steel constructions and seminal works of "kinetic art".
---
Palm Springs Fine Art Fair 2015
Booth 713
---
Claudia DeMonte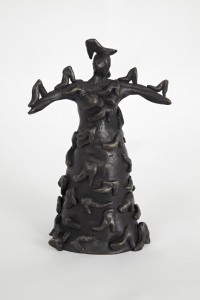 Cullis Wade Depot Art Gallery
September 15 – November 7, 2014
MSU Department of Art
102 Freeman Hall
Mississippi State, MS 39762
---
Margaret Wharton Catalog

Margaret Wharton
In Memoriam (1943-2014)
The catalog will feature a forward written by Lynne Warren (curator at the Museum of Contemporary Art in Chicago) and a range of Wharton's works through the years.
Selling for $10
---
Jules Feiffer

On the morning of June 26, 2014 Roger Rosenblatt led the morning discussion with Jules Feiffer at the Chautauqua Institution in New York. — Feiffer told the audience that in order to create something wonderful, one has to let the work take over instead of trying to control everything —
Feiffer's works are on display at the Institution, including Theories of Humor.
Chautauqua Institution
1 Ames Ave
Chautauqua, NY 14722
Theories of Humor
ink and watercolor on paper
22 x 17 ½ in
---
Mindy Weisel: Eretz Israel Museum, Tel Aviv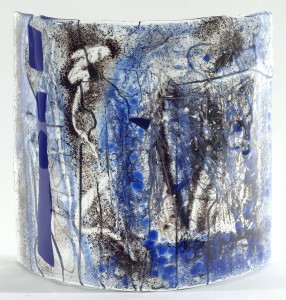 Acclaimed abstract painter, Mindy Weisel started to work with glass in 2005. Her lifelong exploration of themes emerging from conscious and subconscious thought and complex emotional situations, found in glass a new outlet of expression. Curator: Henrietta Eliezer Brunner, opens June 26, 2014.
Jean Albano Gallery proudly represents the art work of Mindy Weisel.
---
Art Hamptons July 10-13, 2014

Jean Albano Gallery will be exhibiting at ArtHamptons, July 10-13 in booth #204. The fair will take place at Sculpture Fields of Nova's Ark in Bridgehampton, NY
Showcasing the artwork of artist that have a presence in the Hamptons
BONNIE ENGLEBARDT LAUTENBERG
COURTNEY TIMMERMANS
---
American Academy of Arts & Sciences Honors Jules Feiffer
Jules Feiffer is a newly elected Fellow of the American Academy of Arts & Sciences. He will be inducted at a ceremony at the Academy's headquarters in Cambridge, Massachusetts in October.
The Academy, founded in 1780 by John Adams, is considered one of the most prestigious honorary societies in the country and includes more than 250 Nobel Laureates and 60 Pulitzer Prize Winners, of which Feiffer is one himself.
Jean Albano Gallery proudly represents the art work of Jules Feiffer.
---
Zack Wirsum
Chance Aesthetics
Clarence Morgan and Zack Wirsum shared interest in the language of abstraction is also the starting point for their different approaches. Complex systems of patterns, geometric relationships and layering of line are employed by both artists. While a "chance aesthetics " or randomness and unpredictability, as Clarence Morgan writes about his work, demarcates how the works are both viewed and interpreted, the figures entangled in Zack Wirsum's work open the possibility for free association within the specific visual cues of abstraction.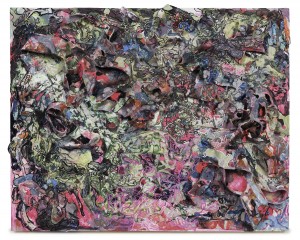 Iced Out – A Short-Sighted Long Shot Blizzard, Blind to the Big Picture
2012 acrylic on canvas 16 x 20 in        
April 1 – May 3, 2014
Opening Reception: Thursday, April 10, 4:30 – 7:30 PM
H.F. Johnson Gallery of Art, Carthage College 2001 Alford Park Drive
Kenosha, WI 53140  
---
Margaret Wharton
1943 – 2014
It is with great sadness that we announce the passing of Margaret Wharton on the morning of January 20, 2014. She had been sick since last Fall and died peacefully in her sleep.
Margaret was an amazing woman in so many ways and her spirit will live on.. Her creative and intelligent artwork, her insightful wit, and her caring personality and spirit will be remembered and missed by all – especially her children, Darby and Greg, their spouses Jimmy and Kristin, and her grandchildren who she adored.
MEMORIAL
A Remembrance Gathering to celebrate the life and work of MARGARET WHARTON: Saturday, February 8, 2014 from 4:00 – 6:00 p.m.
The Rainbo Club
1150 N. Damen Avenue
Chicago
For additional information, please call the gallery.
---
Gladys Nilsson
Hidden Treasures Unveiled: Watercolors
September 28, 2013 – January 5, 2014 Pennsylvania Academy of The Fine Arts 118-128 N. Broad Street • Philadelphia, PA 19102 • 215-972-7600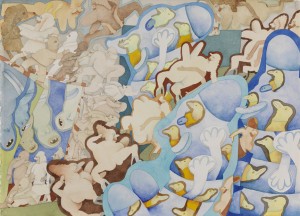 I Don't Remember What the Name is Duckbird Blues,
1968 Watercolor on Paper 30 x 22 inches            
---
Gladys Nilsson
The Art of People Watching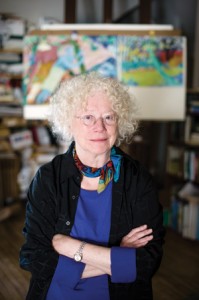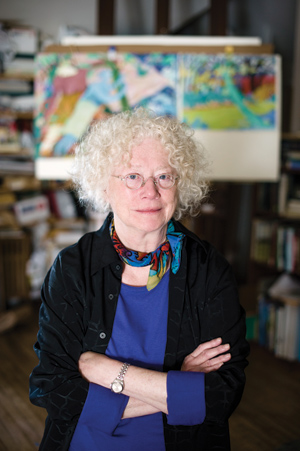 We are happy to announce a wonderful article in the current SHERIDAN ROAD MAGAZINE on the truly amazing Gladys Nilsson.
---
Zack Wirsum
Ghosts Don't Burn
October 19 – November 23, 2013 SIDECAR GALLERY 411 Huehn Hammond, Indiana 46327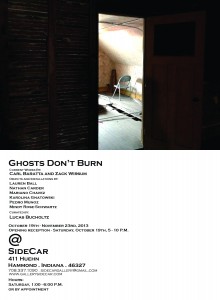 ---
Mindy Weisel
Not Neutral
September 3 – December 28, 2013
The Kreeger Museum
2401 Foxhall Road, NW
District of Columbia
---
Mary Ann Papanek-Miller
DePaul Faculty Exhibition
July 25 – September 29, 2013
Reception: September 18, 2013 6-8PM
DePaul Art Museum
935 West Fullerton Avenue
Chicago IL 60614
DePaul Richardson Library
Through September 2014
Reception: September 24, 2013 3-5pm
2350 North Kenmore Avenue
Chicago IL 60614
and
The Elastic Past: Visual Interpretations of Life's Early Lessons
Yellowstone Art Museum
August 15 – October 27, 2013
401 North 27th Street
Billings, Montana 59101
---
Courtney Timmermans
An Object of Beauty: Glass, Fiber and Metal
June 22 – July 18, 2013
Fowler-Kellogg Art Center
Chautauqua Institution
Chautauqua, New York
---
Margaret Wharton receives Adolph and Esther Gottlieb Foundation Individual Support Grant, 2013
The Adolph and Esther Gottlieb Foundation Individual Support Grants were established to encourage artists who have dedicated their lives to developing their art. Grants are awarded to artists who have been working in a mature phase of their art for at least the last 20 years.
---
DIANE COOPER
Bonnie Peterson & Diane Cooper: Textiles
May 24 – June 28, 2013
College of Lake County
19351 West Washington
Grayslake, IL 60030
Bonnie Peterson & Diane Cooper: Textiles
Houghton, Michigan artist Bonnie Peterson uses embroidery on textiles to communicate provocative environmental and social issues. Chicago artist Diane Cooper displays a Japanese aesthetic in her work. Her constructions employ fiber, leather, wood and bits of society's detritus.
---
NYC Literary Honors JULES FEIFFER
2013 award for Humor
The NYC Literary Honors was created by Mayor Michael R. Bloomberg to honor great living authors and scholars who have demonstrated a lifetime of achievement, and for whom New York has been a central inspiration. Jules Feiffer received the award at Gracie Mansion on Tuesday, April 23, 2013.
Jean Albano Gallery is proud to represent the art work of Jules Feiffer.